One of the earliest known settlers was George Crossnore, who built a small cabin close to Clark's Creek in the early 19th century. Hattie Parks Wright lobbied for the establishment of a post office in the village in 1883 and suggested naming the town after its original settler.
He did indeed live in what is now Crossnore, N.C. but it was in the late 18th century. You will find information about him in your archives showing him there around 1783 and other years, but he and his family moved to Tennessee in the early 19th century. He is listed as living in middle Tennessee in Stewart County in 1802.
In the early 19th century, the family's name underwent a change, as many names do over the years. The "r" was dropped from the name Crossnore now making it Crossnoe. Then over the years some family members dropped the "e", others dropping an "s", but all are descendants of George Crossnore. These names became Crossnoe, Crosnoe, Crossno, Crosno, and Crosskno.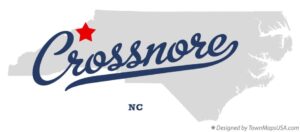 Crossnore, North Carolina
| Column 1 | Column 2 |
| --- | --- |
| Type | Town |
| Population: | 192 (2020) |
| Elevation | 3,369 |
| Named For | George Crossnore |
George Isaac Crossnore
George Crossnore took large land grants in the area in the 1790s and is the namesake for the town of Crossnore, located in Avery County, North Carolina. It is believed that he operated a small store or trading post where the town hall is currently located. The post office was later established there in March 1883.
Find A Grave Memorial: 202606851
National Register of Historic Places
North Carolina Historical Markers
Marker Text:
Founded by Mary Martin Sloop, physician, 1913, to serve region's youth. Weaving Room, est. 1920, boosted revival of handicrafts. Campus 1/2 mi. W.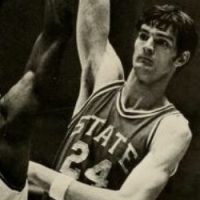 Tommy Burleson
Former NBA player, played on the 1974 NC State National Champion team, and 1972 USA Olympic team.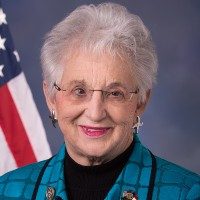 Virginia Foxx
Member of the United States House of Representatives for North Carolina's 5th congressional district (since 2005)
Crossnore Nearby Cemeteries
*Avery County was created February 23, 1911 from Caldwell, Mitchell and Watauga Counties.