Crossnore School Historic District
Crossnore School Historic District is a historic school campus and national historic district located at Crossnore, Avery County, North Carolina. It encompasses four contributing buildings and one contributing structure and are the oldest surviving buildings associated with the school established here in 1913. The buildings were built between 1928 and 1960, and constructed of stone, frame, or log construction, and stand 1+1⁄2 or 2 stories in height.
They are the:
Daughters of the American Revolution Dormitory / Cooper Building (1933, 1960)
E.H. Sloop Chapel (1956)
DAR Chapter House (1958-1959)
Garrett Memorial Hospital / Edwin Guy Building (1928, 2006-2007)
Bell tower (1951, 1960)
Weaving Room of Crossnore School (1936, 1986)
DAR Dormitory / Cooper Building
The DAR Dormitory is the oldest surviving building on the Crossnore School campus that was erected as a part of its educational mission. The Craftsman-style building with chestnut-bark elevations was completed in 1933 and for many years it was a residence for "big girls," those in their mid-to-late teenage years. It was created by the North Carolina Chapter, DAR, and was the first important building that reflected the strong association of the Daughters of the American Revolution and its members with support of the school. In a memorial for Mrs. Ralph (Susan Harwood) Van Landingham (1852-1937) who was state chairman of Approved Schools, from 1931 to 1934, Mary Martin Sloop wrote "She conceived and carried to completion the building of the N.C.D.A.R. Dormitory for big girls, named in honor of Mrs. Sidney P. (Mary L. Jackson) Cooper, then state regent."
E.H. Sloop Chapel
The E. H. Sloop Chapel is a small Craftsman-style church building, with a Gothic Revival influence, of masonry and frame construction, which represents an appealing combination of local stone and craftsmanship, Gothic-style lancet-arch window and door openings and buttressing, and brown stained woodwork. The chapel was erected in 1956 by a building crew headed by John R. Weaver, the school's construction superintendent.
DAR Chapter House
This one-room log building was erected in 1958-1959 of logs salvaged from a ca. 1904 dogtrot-plan house built by members of the Webb family on Little Plumtree Creek, Avery County. The Chapter House was built as a meeting place for the Crossnore Chapter, Daughters of the America Revolution, which was organized in 1931 with twelve charter members, including Mary Martin Sloop and her daughter Emma Beattie Sloop Fink (1909-2001). The chapter continues to use the Chapter House for meetings in warmer months of the year. Short sketches of the building, prepared by chapter members, recount the derelict condition of the Webbs' unoccupied dogtrot plan house and its ruined roof. The log walls of the house were taken down, as was its stone chimney, and the materials were transported to the campus where a single-room log building was constructed by John R. Weaver, Obie Oscar Johnson (1905-1993), the long-time head of buildings and grounds at Crossnore School, and a work crew.
Garrett Memorial Hospital / Edwin Guy Building
The present appearance of this rustic Craftsman-style rock-veneered frame building, erected in 1928 and subsumed by additions for a larger, modern hospital on every elevation over the course of some seventy years, owes to a restoration and adaptive reuse project undertaken by Crossnore School, Inc., and completed in spring 2007. The original H-shaped one-story hospital is attributed to William Erwin Franklin and contained medical offices, rooms for twenty patients, and related facilities. On its completion, it became, with Grace Hospital in Banner Elk, one of two small same-sized hospitals in Avery County that served its residents and those in adjoining counties.
Bell Tower
In about 1950 Mary Martin Sloop began advocating the construction of a bell tower for Crossnore School, a tower in which she originally intended to incorporate an incinerator for the refuse generated at the school. Fortunately, that combination never occurred. One of her longest pleas for a bell tower was published in the July-September 1950 number of the Crossnore School Bulletin.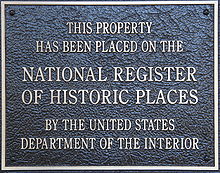 Crossnore School Historic District
| Header | Data |
| --- | --- |
| NRHP ID | 09000059 |
| Date Added | Feb 18, 2009 |
| Property | 7.83 acres |
| Builder | William Erwin Franklin |
| Builder | John R. Weaver |
| Classification | Craftsman Bungalow |
| Foundation | Stone |
| Walls | Stone / Wood |
| Roof | Asphalt |
| Significance | 1928 – 1960 |
A bell tower was erected in 1951 and dedicated on 26 October 1951. A small brass plaque identifies it as the gift of Edith C. Reichardt in memory of her husband Otis N. Reichardt. The bell tower that stood on the Crossnore campus from October 1951 into the summer of 1960 was a concrete-block structure, square in plan, with brick outlining the tall round-arch-headed entrances on its front and side elevations. Circular openings, also outlined in brick, were positioned above the entrances and below rectangular openings in the upper belfry level of the tower. It was covered with a tall bell cast hip roof.
In the summer of 1960 the "artistic" river-rock bell tower Mrs. Sloop envisioned became a reality. A photograph published in the July-September 1960 issue of the "Crossnore School Bulletin" shows the concrete-block tower, rock piled at its base and along a low retaining wall, and an adult male and several youngsters. The caption reads "Coach Reese and helpers putting a rock veneer on the Bell Tower—a memorial to Mrs. Edith C. Reichardt." At her death Mrs. Reichardt made a bequest to the school for the rock veneer. The veneer, of Linville River rock, is laid up in a pattern similar to that seen on the nearby DAR Dormitory and the campus's other stone buildings. It features large, irregularly-shaped stones laid in a mortared field of smaller stones that have a generally horizontal coursing. The arched heads of the three entrances are fitted with simple self-arches. The circular openings on the mid-level of the tower were covered by the rock veneer; however, they remain visible inside the tower where the concrete blocks are painted a light white/beige.
Summary
These resources also reflect the extraordinary contributions of Doctors Mary Turpin Martin Sloop (1873-1962) and Eustace Henry Sloop (1878-1961) to the betterment of educational opportunities and medical services to the citizens of Avery County and the region. The two doctors, both natives of the Piedmont, settled permanently in today's Avery County following their marriage in 1908. From the summer of 1908 to late fall 1911 they lived at Plumtree, then in Mitchell County, and practiced medicine in relatively primitive circumstances. Their decision to locate to the village of Crossnore in 1911 was the first step among many that would forever marry them, their careers and reputations, to a place whose fortunes, and those of its two principal institutions would be intertwined for a half century. Within the space of two years, each had cast their lot for the future. Mary Martin Sloop committed her energies to improve both the educational facilities in Avery County and its children's opportunities for education. In 1913 she founded Crossnore School and in 1917 saw it chartered as an institution that cooperated with the fledgling public school system, supplementing the traditional offerings of a young graded school with instruction in domestic, agricultural, and manual arts. By about 1920 Crossnore School was providing modest boarding accommodations for children, whose circumstances prevented them from regular attendance in public school, and offered a range of supplementary vocational classes and other instruction, including elective Christian education, to improve every aspect of their lives. The weaving program she established at Crossnore would become nationally recognized and continues to the present. The resale shop launched at the Crossnore School in the late 1910s continues in operation today as the Blair Frayley Sales Store. The sale of donated new and used clothing and household goods provided important income to the school and raised the standard of living for area customers who were able to acquire good quality clothing and household furnishings at affordable prices.
Crossnore School Historic District
200 D A R Dr
Newland, NC 28657
Crossnore School District Gallery