The Ray Wiseman House is a historic home located at Altamont, Avery County, North Carolina. It was built in 1941 and is a one-story, Arts-and-Crafts bungalow-reflecting the American Craftsman influence. It is considered one of the region's best examples of Arts and Crafts architecture and is also an excellent example of an upper-middle-class home of the 1940s. The interior includes well-crafted chestnut woodwork and red oak floors. The floor plan includes two large bedroom suites with a private sunroom for one person and a large attic/loft space with an enclosed stairway. The sunroom still features rare 1940s original wallpaper and the original plumbing fixtures stamped (1941) can still be found in the main bathroom off the center hall.
The home is constructed of native river rock and is approximately 1,400 square feet. It sits on 1.5 acres of land carved out of hills to form the original roadbed for U.S. Highway 221 where it meets S.R. 1113 (Bowman Rd.) in front of the property.
It was listed on the National Register of Historic Places in 1996.
The land where the home was built was part of the parcel his father, Carter Hickey Wiseman, acquired in 1915. This was the same year that the Sallie Wiseman house, which stands several hundred yards to the northeast of the Ray Wiseman house, was built. Carter Hickey Wiseman purchased the tract from W. H. Ollis on January 1, 1915. In 1923 the Wisemans constructed a store next to the Sallie Wiseman house. In 1925 Sallie Wiseman became the Postmaster for Altamont and an addition to the store was constructed in 1932 by Gordon Davenport and Clingman Franklin to house an expansion of the store and the post office. The post office at Altamont was discontinued in 1956 and the store closed shortly afterward.
The Ray Wiseman house gains further significance as an unaltered example of the highly skilled stone masonry of Ernest Franklin. Franklin, along with several members of his family, built houses and other buildings in and around the Altamont community in the early twentieth century.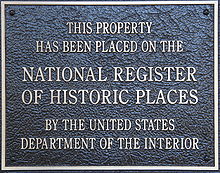 | Header | Data |
| --- | --- |
| NRHP ID | 96001397 |
| Architectural Classification | Bungalow / Craftsman |
| Date Added | 11/29/1996 |
| Property | 1.0 acre |
| Foundation | Stone |
| Walls | Stone / Wood |
| Roof | Asphalt |
| Significance | 1941 |
| Stone Mason | Franklin, Ernest |
| Carpenter | Franklin, Clingman |
| Carpenter | Davenport, Gordon |
| NRHP Application | PDF |
Davenport, Gordon
Franklin, Clingman
Franklin, Ernest
Wiseman, Ray
Wiseman, Sallie
Ray Wiseman House
7540 Linville Falls Highway
Altamont, NC 28647
Ray Wiseman House Gallery